Laser Reversal Indicator- Clever algorithm with PA & Market Timing strategies
| | | | | | |
| --- | --- | --- | --- | --- | --- |
| January 31, 2021 | 8510 | 851 | | | |
Laser Forex Reversal mt4 Indicator displays BUY SELL Arrow Signals in the main chart. It can be used with any forex trading systems / strategies for additional confirmation of trading entries or exits.It is really simple to use, just follow the arrows – buy when there is an upward arrow and sell when the is a downward arrow. You can use this indicator as a standalone trading tool or it can be a good addition to your best proven trading system or strategy.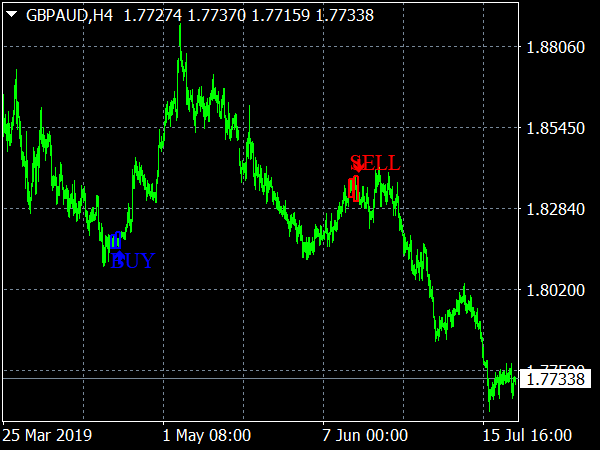 How to install the Laser Forex Reversal Indicator on your Metatrader 4 trading platform?
Download the indicator by clicking "LINK" button at the bottom of this post.
Copy and paste the Laser Forex Reversal Indicator files into following folder of your Metatrader 4 (MT4) platform: MQL4 > Indicators.
You can gain access to the folders this way: File > Open Data Folder > MQL4 > Indicators (paste files here).
Restart your Metatrader 4 Client.
Select Chart and Timeframe where you want to test the indicator
Browse "Custom Indicators" in your Navigator that is located on the left in your Metatrader 4 platform.
Right click on laser-forex-reversal-indicator.mq4 and than click "Attach to the chart".
You can modify settings if you need and than click ok.
The indicator is ready and running on the chart.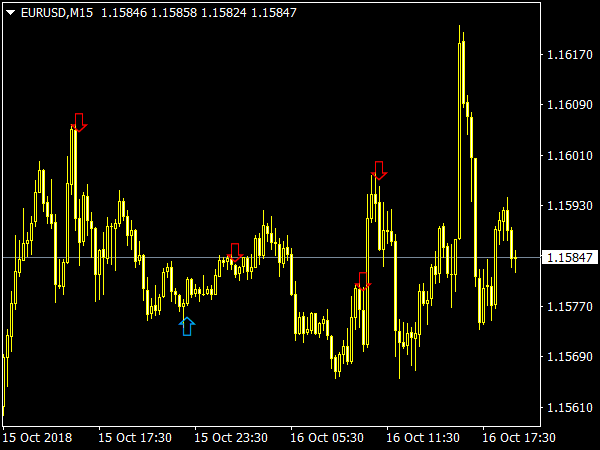 In the archives you will find following Metatrader 4 files included:
laser-forex-reversal-indicator.ex4
laser-forex-reversal-template.tpl

Trading Rules:

Buy Signal
Sell Signal:
When trading Laser reversal it is important to set the protective stop loss correctly.
When making a buy deal, the order is placed outside the lower border of the signal box
When making a sell deal, the order should be moved outside the upper edge of the signal box. Take profit should be at least 2 times higher than stop loss. If the market voaltility is low and the Take profit is too small, then it is better to skip the deal.